Bangkok, the capital city of Thailand, is a vibrant and dynamic metropolis that attracts millions of tourists every year. From ancient temples to bustling markets, there are countless things to do and see in Bangkok. In this guide, we will provide you with an ultimate list of must-visit places and activities in Bangkok.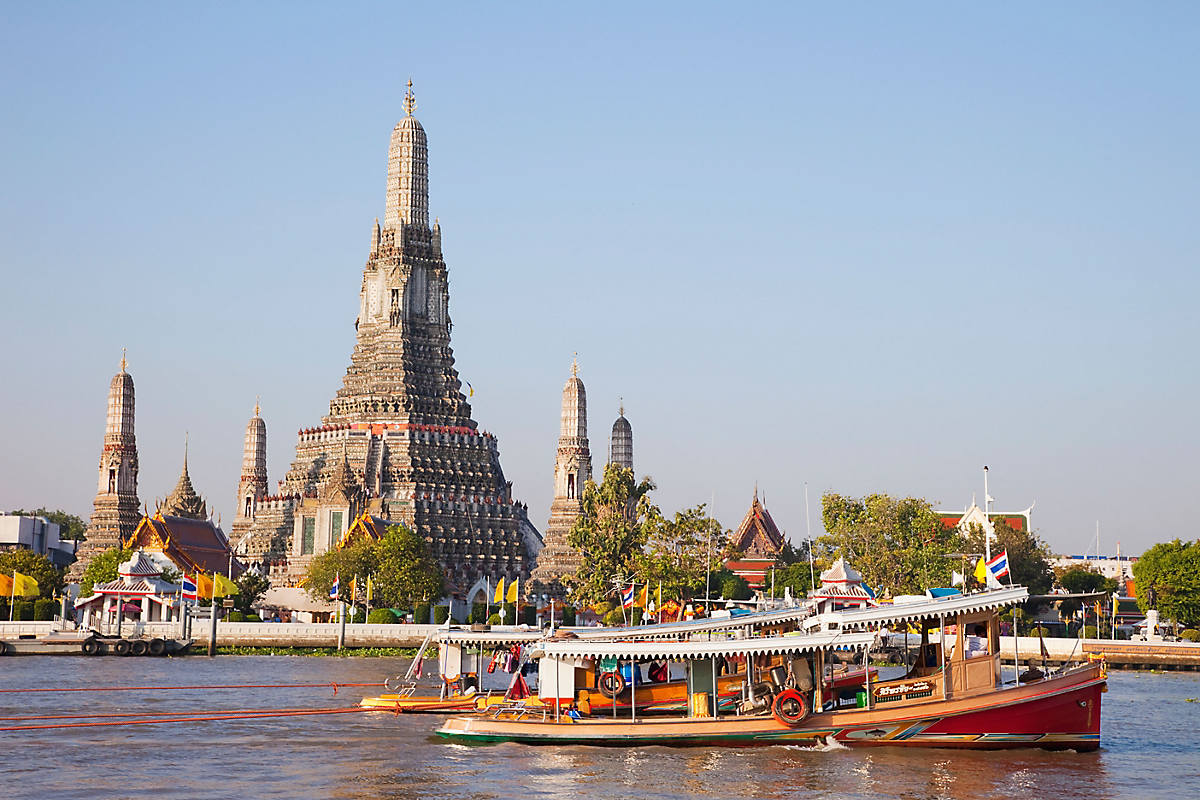 Visit the Grand Palace
The Grand Palace is one of the most popular and iconic tourist destinations in Bangkok. This stunning complex of buildings was built in 1782 and served as the residence of the Thai king and his court for over 150 years. Today, the Grand Palace is open to visitors who can explore its beautiful gardens, intricate architecture, and impressive art collections.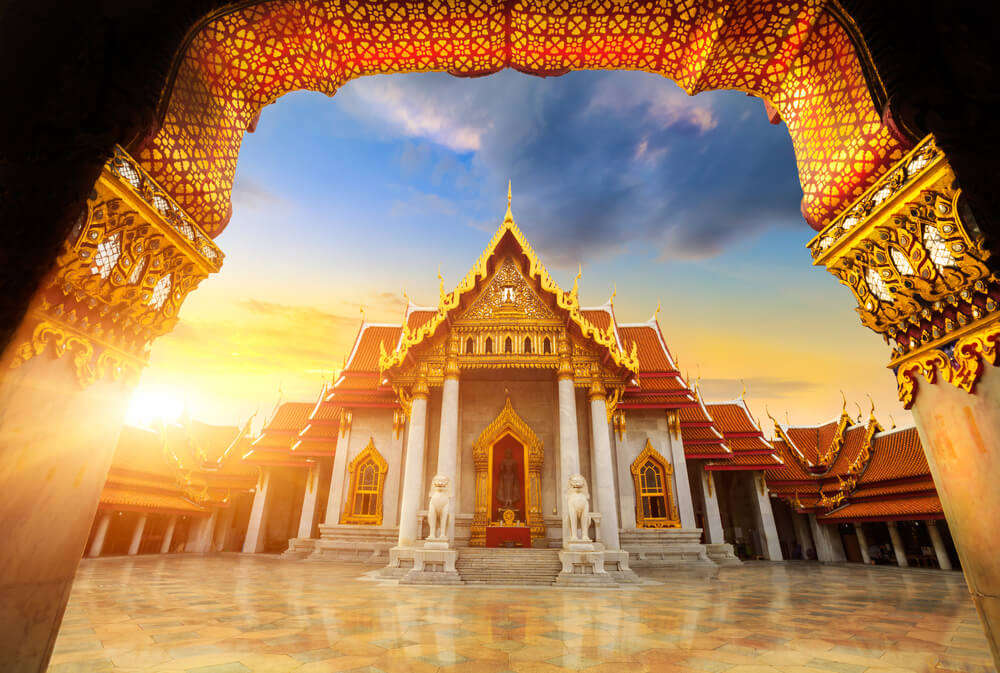 Highlights:
Wat Phra Kaew: Home to the Emerald Buddha, one of the most revered Buddhist images in Thailand.
The Grand Palace Museum: A museum displaying a vast collection of royal artifacts, including clothing, weapons, and furniture.
Boromabiman Hall: A beautifully preserved residence of King Rama VI.
Explore Wat Arun
Wat Arun, also known as the Temple of Dawn, is a Buddhist temple located on the west bank of the Chao Phraya River. Its towering spires and intricate design make it one of the most visually stunning temples in Thailand. Visitors can climb up the central prang (tower) to enjoy panoramic views of Bangkok.
Highlights:
Prang Tower: At 70 meters tall, the central tower offers a magnificent view of Bangkok's skyline.
Murals: The temple features intricate murals depicting scenes from Hindu mythology.
Ordination Hall: An impressive hall adorned with detailed carvings and sculptures.
Shop at Chatuchak Weekend Market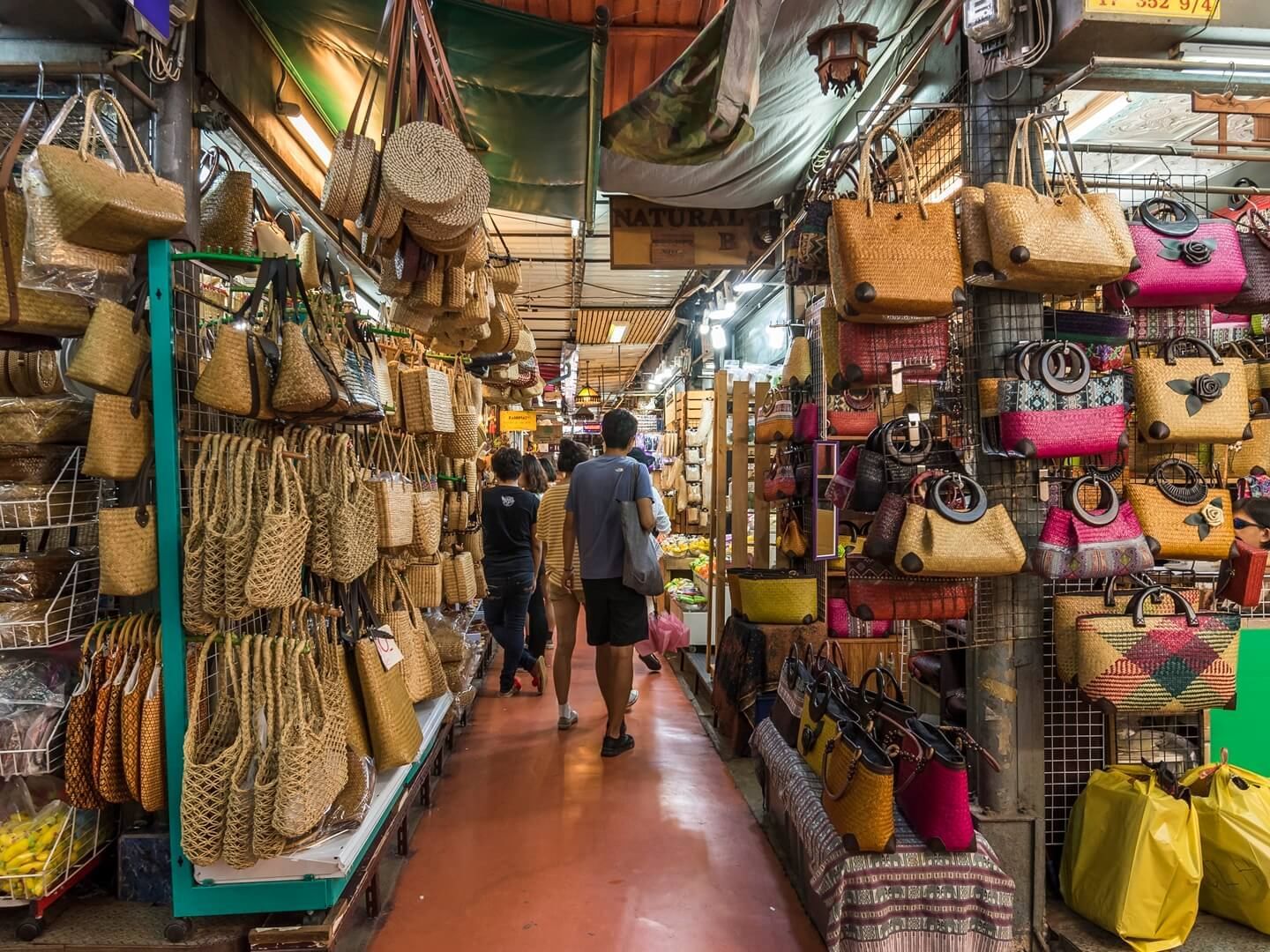 If you're a shopaholic, then Chatuchak Weekend Market is a must-visit destination. This massive market covers over 35 acres and features over 15,000 stalls selling everything from clothing to home decor. It is one of the largest markets in the world and attracts over 200,000 visitors every weekend.
Highlights:
Clothing: You can find a wide range of affordable clothing items for both men and women.
Antiques: Chatuchak Market is also known for its collection of antiques, including vintage cameras, old coins, and rare books.
Food: The market offers a variety of street food stalls, serving up Thai delicacies.
Take a boat ride along the Chao Phraya River
The Chao Phraya River is the lifeblood of Bangkok, and taking a boat ride along it is an experience not to be missed. A boat ride will take you past some of Bangkok's most iconic sights, including the Grand Palace and Wat Arun, while also giving visitors a glimpse into the daily life of residents living along the river.
Highlights:
Temples: Along the riverbanks, you'll see many beautiful temples, such as Wat Kalayanamit and Wat Prayoon.
Riverside dining: There are many excellent restaurants and cafes located along the river, offering stunning views and delicious food.
Night cruise: Seeing the city lit up at night from the river is truly breathtaking.
Visit the Temple of the Emerald Buddha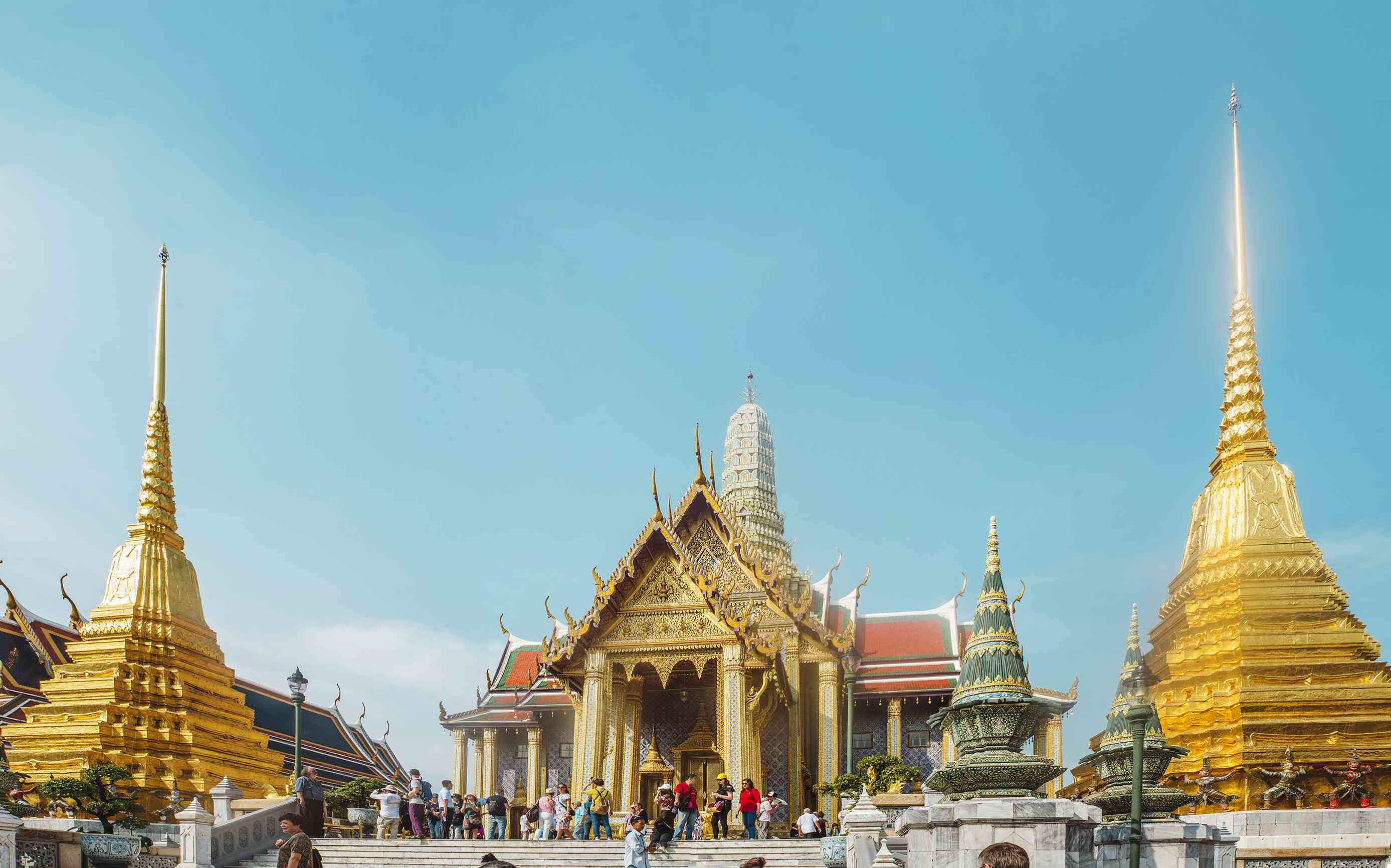 Located within the grounds of the Grand Palace, the Temple of the Emerald Buddha (Wat Phra Kaew) is one of Thailand's most sacred Buddhist temples. The temple dates back to the 14th century and is home to the famous Emerald Buddha statue, which is carved from a single block of jade.
Highlights:
The Emerald Buddha: The statue is considered to be the most important Buddhist artifact in Thailand and is believed to bring good fortune to those who visit it.
Mural paintings: The temple is adorned with intricate mural paintings depicting scenes from the Ramakien, Thailand's national epic.
The Golden Chedi: A stunning structure covered in gold leaf that houses relics of the Buddha.
Try street food in Chinatown
Chinatown is a vibrant neighborhood located in Bangkok's historic district. It is home to some of the city's best street food vendors, serving up delicious and affordable Thai and Chinese cuisine. From aromatic curries to sweet desserts, there is something for everyone to enjoy in Chinatown.
Highlights:
Yaowarat Road: This bustling street is lined with food stalls selling everything from dim sum to grilled seafood.
Mango Sticky Rice: A popular Thai dessert made with sticky rice, coconut milk, and fresh mango.
Roast Duck Noodles: A savory dish consisting of noodles, roast duck, and a flavorful broth.
Experience Thai massage and spa treatments
Thailand is famous for its traditional massage techniques, which are designed to promote relaxation and healing. There are countless spas and massage parlors located throughout Bangkok where visitors can experience these rejuvenating treatments.
Highlights:
Thai Massage: A full-body massage that incorporates stretching, acupressure, and rhythmic compressions to relieve muscle tension and improve circulation.
Foot Massage: A relaxing foot massage that targets pressure points in the feet to promote overall health and well-being.
Spa Treatments: Many spas in Bangkok offer a range of treatments, including facials, body scrubs, and aromatherapy massages.
Visit the Jim Thompson House Museum
The Jim Thompson House Museum is a unique attraction that offers visitors a glimpse into the life of Jim Thompson, an American entrepreneur who helped revive the Thai silk industry in the 1950s. The museum is located in a beautifully preserved traditional Thai-style house and features a collection of art, antiques, and artifacts.
Highlights:
Silk Collection: The museum has an extensive collection of rare and antique silk textiles from Thailand and other parts of Asia.
Garden: The lush garden surrounding the house is a tranquil oasis in the heart of Bangkok.
Architecture: The house itself is a beautiful example of traditional Thai architecture, with intricate wooden carvings and colorful tile mosaics.
Explore the Damnoen Saduak Floating Market
The Damnoen Saduak Floating Market is one of the most popular day trips from Bangkok. Located about 100 kilometers southwest of the city, this market is a unique experience where vendors sell their wares from boats on the canal. Visitors can take a boat ride through the market and sample local delicacies.
Highlights:
Boat Ride: Taking a boat ride through the market is an unforgettable experience.
Local Products: The market offers a variety of locally produced goods, including fruits, vegetables, and handicrafts.
Photo Opportunities: The vibrant colors and bustling activity of the market make it a popular spot for photographers.
Enjoy the nightlife in Khao San Road
Khao San Road is a famous backpacker's district located in the heart of Bangkok. It is known for its lively nightlife, with countless bars, clubs, and street vendors. Whether you're looking for a night of partying or just want to soak up the atmosphere, Khao San Road is a must-visit destination.
Highlights:
Bars and Clubs: The area is home to many bars and clubs, offering a range of music and entertainment.
Street Food: There are many street food vendors in Khao San Road, selling everything from grilled meat skewers to fresh fruit smoothies.
People Watching: The eclectic mix of travelers and locals make Khao San Road an ideal spot for people watching.
Conclusion
Bangkok is a city that offers something for everyone. From ancient temples to bustling markets, there are countless things to do and see in this vibrant metropolis. We hope this guide has provided you with some inspiration for your next trip to Bangkok.